LOADING...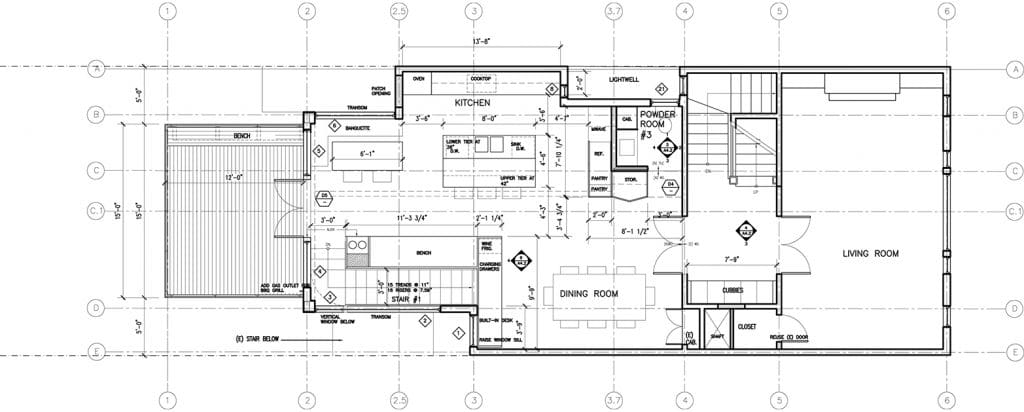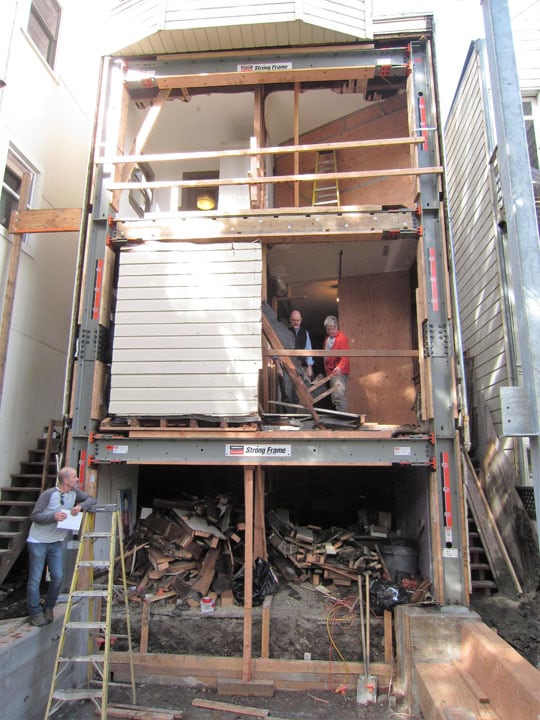 Contractor
Blair Burke Construction
Interior Design
Steve + Filip Design
Status
UNDER CONSTRUCTION
29TH STREET RESIDENCE,
SAN FRANCISCO, CA
This full-home remodel for an animated family of 5 blends an existing historic home at the front of the building with a contemporary addition at the rear. Tailored to provide varied spaces for socializing, reading, work and play; the design creates a range of social and solitary spaces to accommodate varying uses. Built-in furniture such as a banquette, desk and sofa provide comfortable elements that address the human scale and integrate the daily rituals of living with the architecture. White oak finishes blend with existing finishes, but are combined with playful contemporary materials at the new areas. The design significantly expands the square footage of the home by excavating the full basement. A moment frame is integrated into the rear building wall so the living spaces can open to the light-filled yard.

© 2017 BACH ARCHITECTURE. All rights reserved.   |   3752 20th Street, San Francisco, CA 94110   |   (415) 425-8582   |   info@bach-architecture.com