LOADING...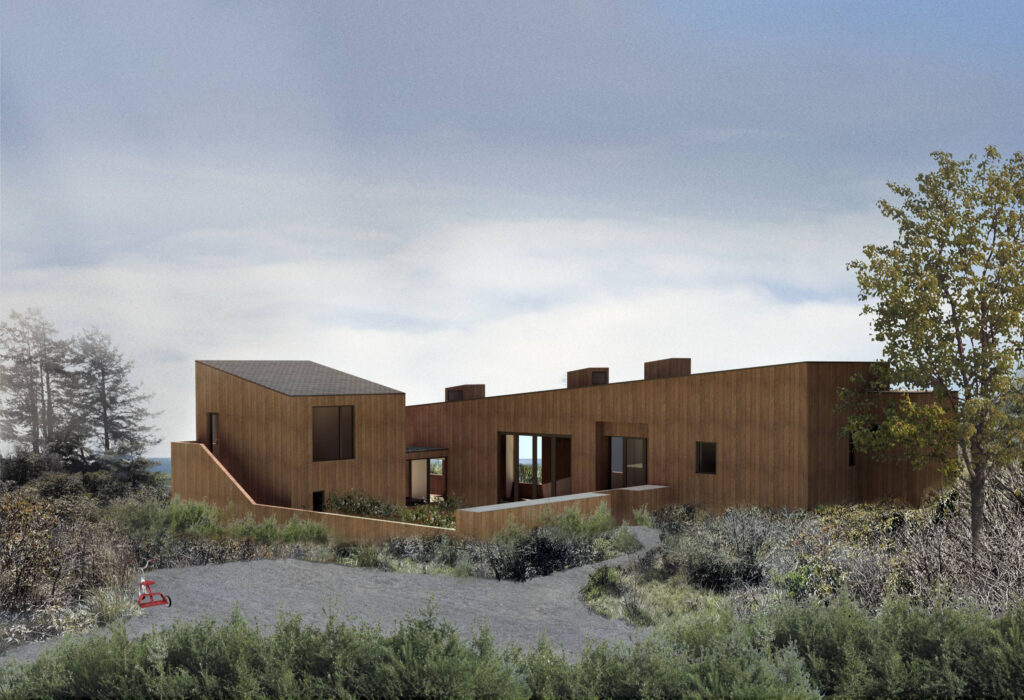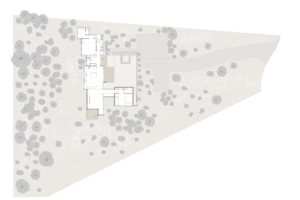 Project Team
Dorothy Shepard, Alycia Freeman, Sebastian Mancera, Susan Cook
GREEN VALE EYES, THE SEA RANCH

The design of this retreat home for a young family at The Sea Ranch connects the occupants to nature through a linear floor plan which aligns the building volume and windows to specific views, both near and far. The building provides multiple eyes, or lenses, through which to perceive the surroundings and exist sensitively with the surrounding meadow and seasonal creek. 
The terraced living and dining/kitchen spaces step down towards the long views of the Pacific Ocean, while the north facing windows open the spaces to views of the adjacent shrubs lining the seasonal stream. A large south facing opening invites light while allowing for indoor outdoor living. Sculptural light wedges provide glimpses of the sky, and are positioned to channel light at specific times of the day. They also allow for natural light and ventilation to minimize energy use. Electric heat and solar panels also help minimize the operational carbon footprint. The home is clad in fire resistive, low carbon concrete panels.
A glass bridge connects the main home to a two story Guest Wing and Office volume, which hovers over the meadow and captures more expansive views of the surrounding area. In contrast, the Guest Bedroom is partially sunken in the ground, creating a seamless transition to the landscape. Built in furniture through the home creates comfort at the human scale, and enhances the experience of being in an extraordinary place.
© 2023 BACH ARCHITECTURE. All rights reserved.   |   3752 20th Street, San Francisco, CA 94110   |   (415) 425-8582   |   info@bach-architecture.com