LOADING...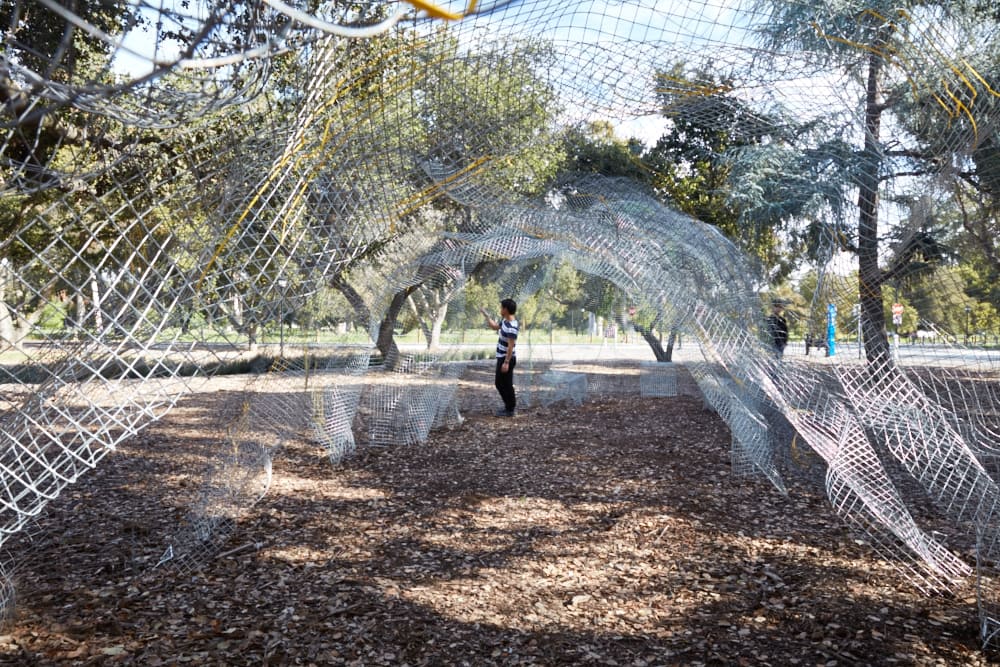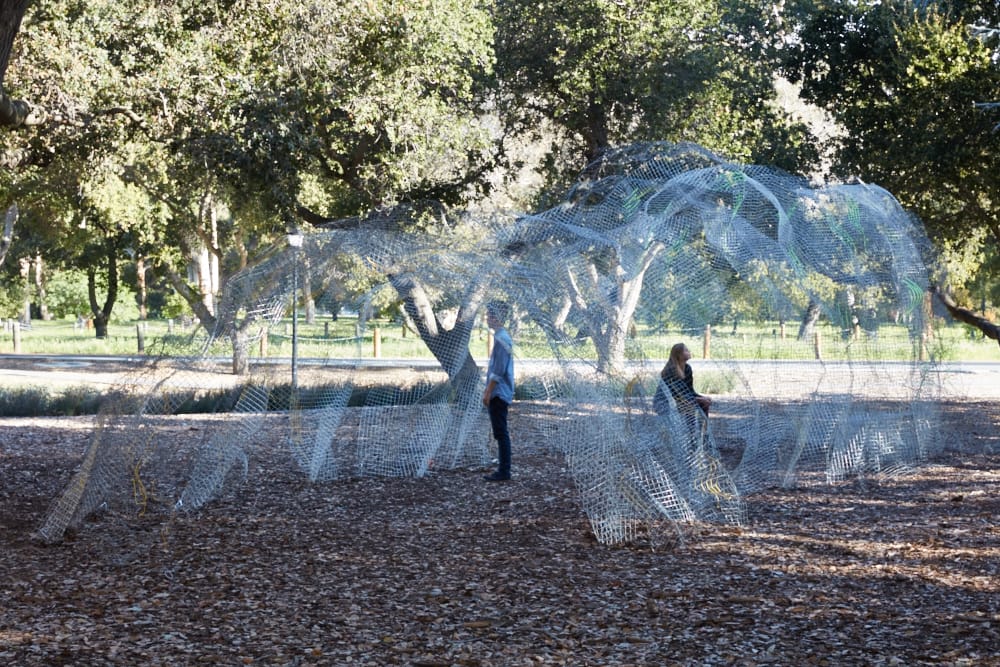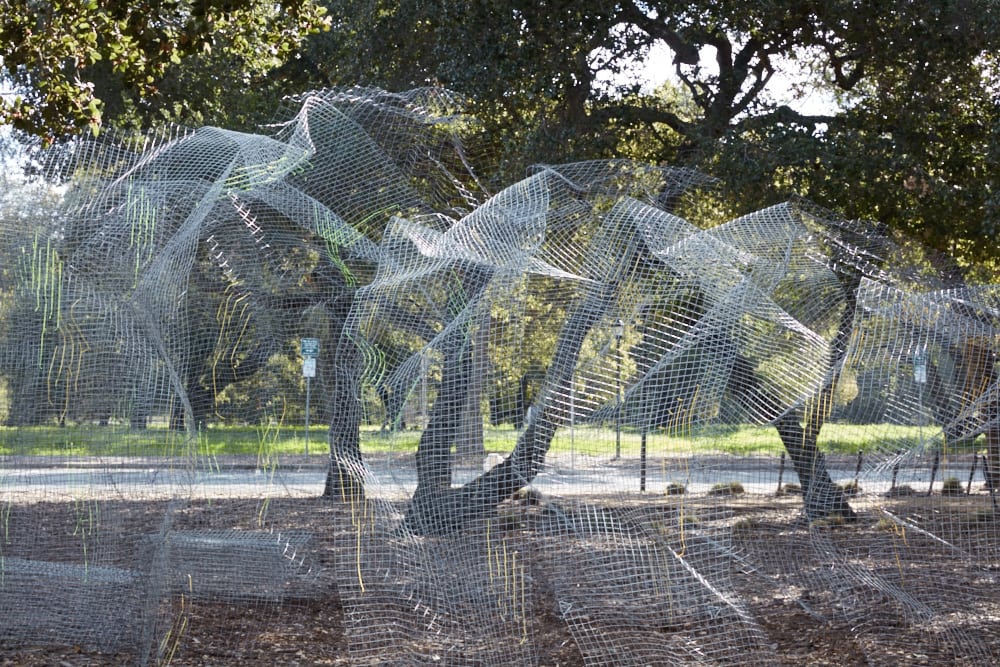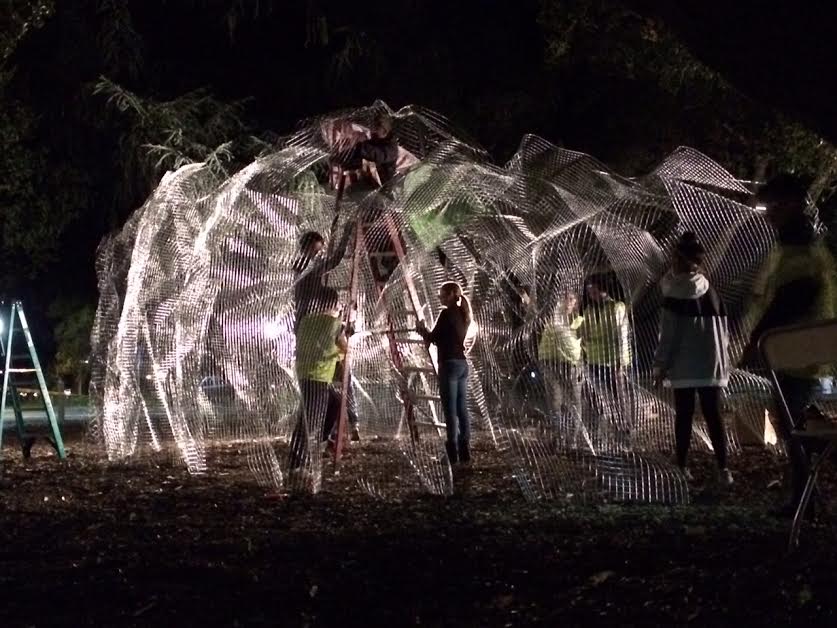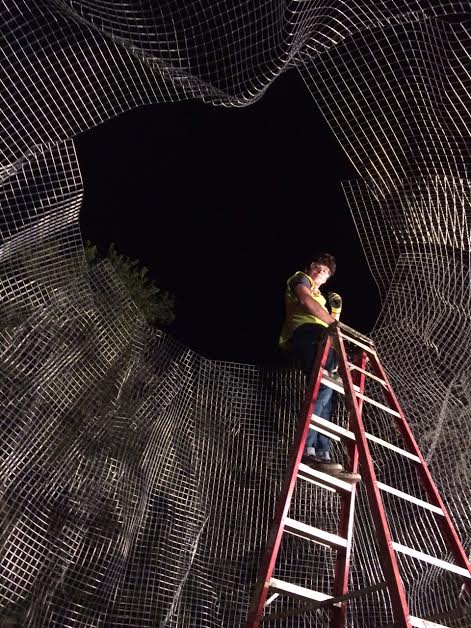 Photo Credit
Mariko Reed
Participants
Eleni Alexandraki, Mayra Arroyo, Peter Deng, Moom Janyaprasert, Hieu Minh Pham, Alejandro Poler, Dana Ritchie, Courtney Urbancsik, Lissette Valenzuela, and Royce Wang
Publications
ACSA Annual Conference 2017 Paper Presentation "The Structure of Thick Space," European Cultural Center Architecture Biennial/ Time Space Existence, Venice 2018, GAA Foundation
Exhibition
European Cultural Center, Venice, Italy 2018
COCOON
This design build course focused on the structural and spatial possibilities of welded wire mesh, for the design of a contemplation space at the Anderson Collection at Stanford University. The installation encouraged introspection and pause for students, passers-by, and visitors to the museum. The progression of arches provided a spatial transition from the campus into a more enclosed cocoon-like space that orients towards the sky. The course was a cross-disciplinary collaboration including students from Architecture, Structural Engineering, Product Design, and Civil Engineering. Students studied the structural capacity of 2 different densities of steel mesh, exploring how surface deformation (through warping, bending or folding) increased the strength of this everyday material. Layering the material enabled longer span arches, while creating a complex visual experience from within. The installation acts as a semi-transparent enclosure for the space, while offering filtered views of the campus to the users.
© 2023 BACH ARCHITECTURE. All rights reserved.   |   3752 20th Street, San Francisco, CA 94110   |   (415) 425-8582   |   info@bach-architecture.com