LOADING...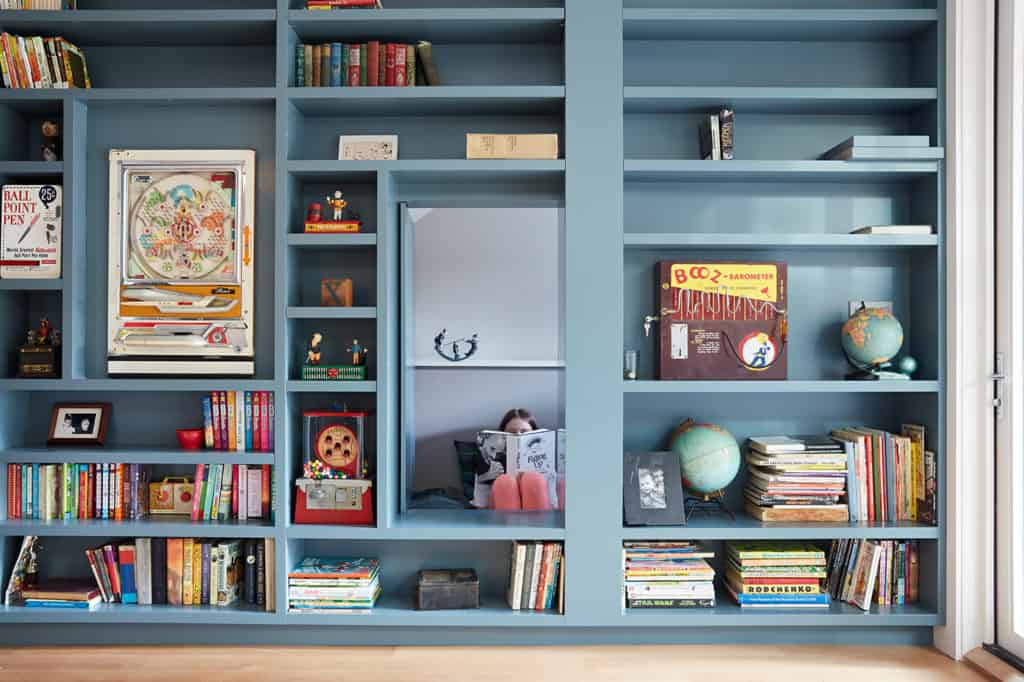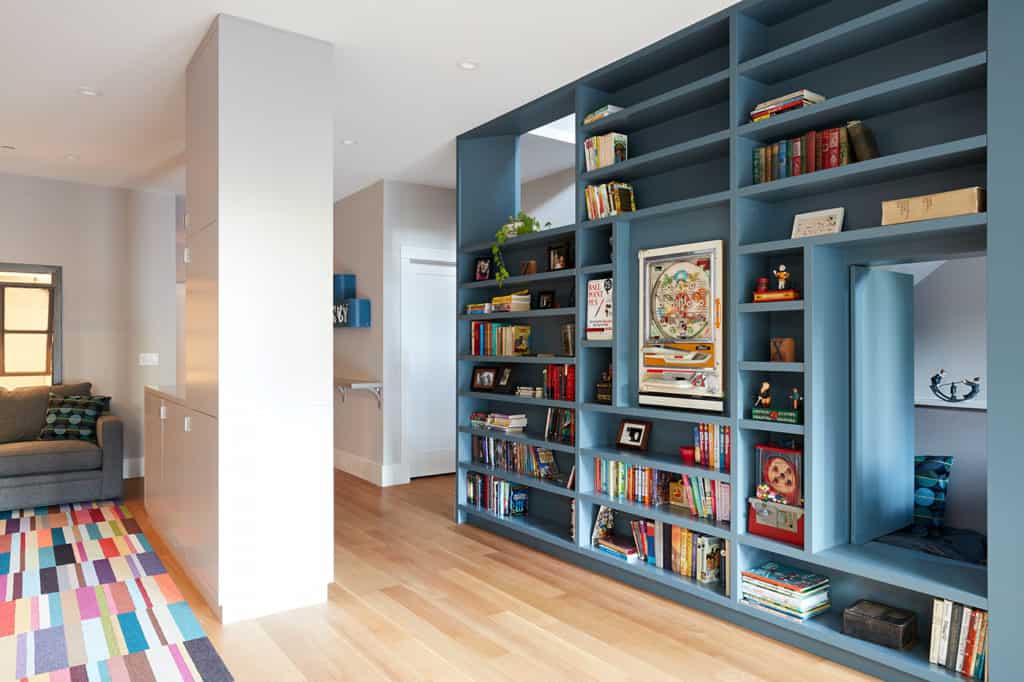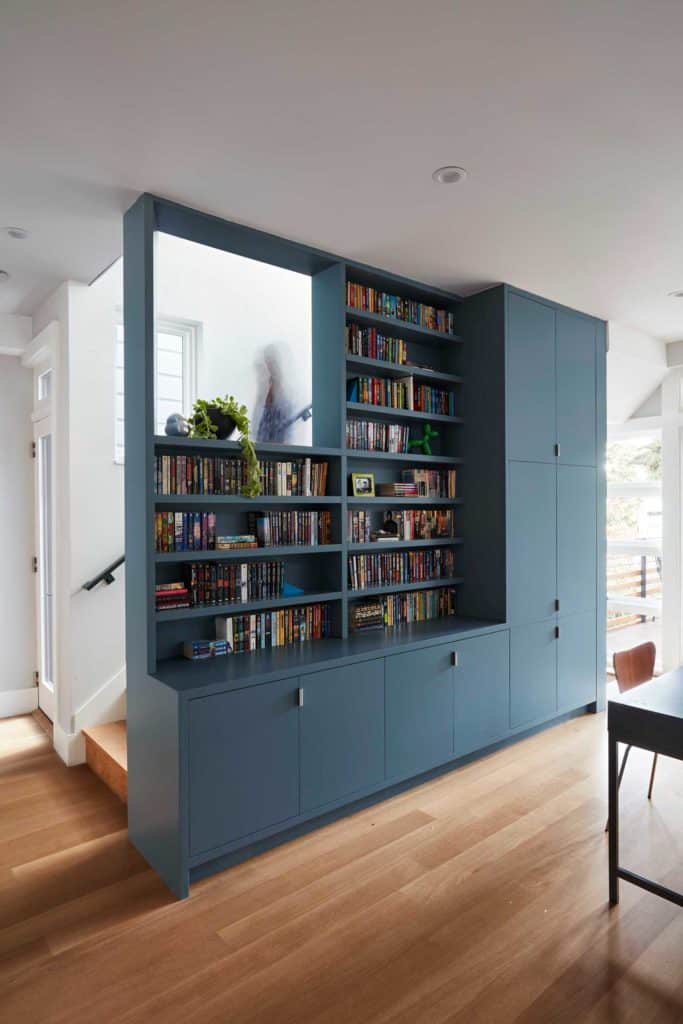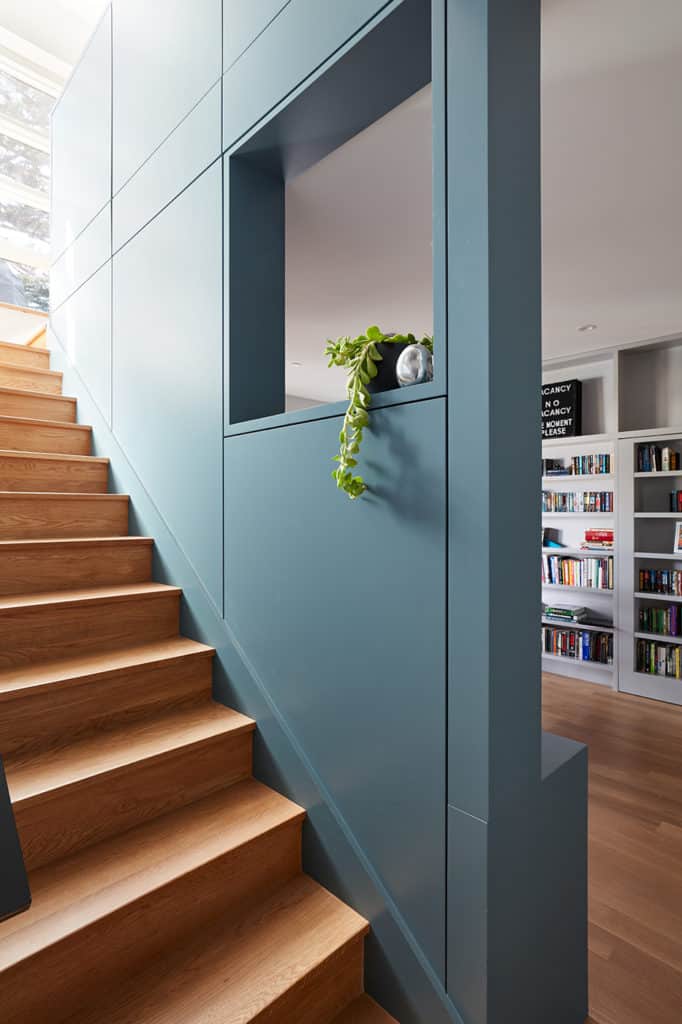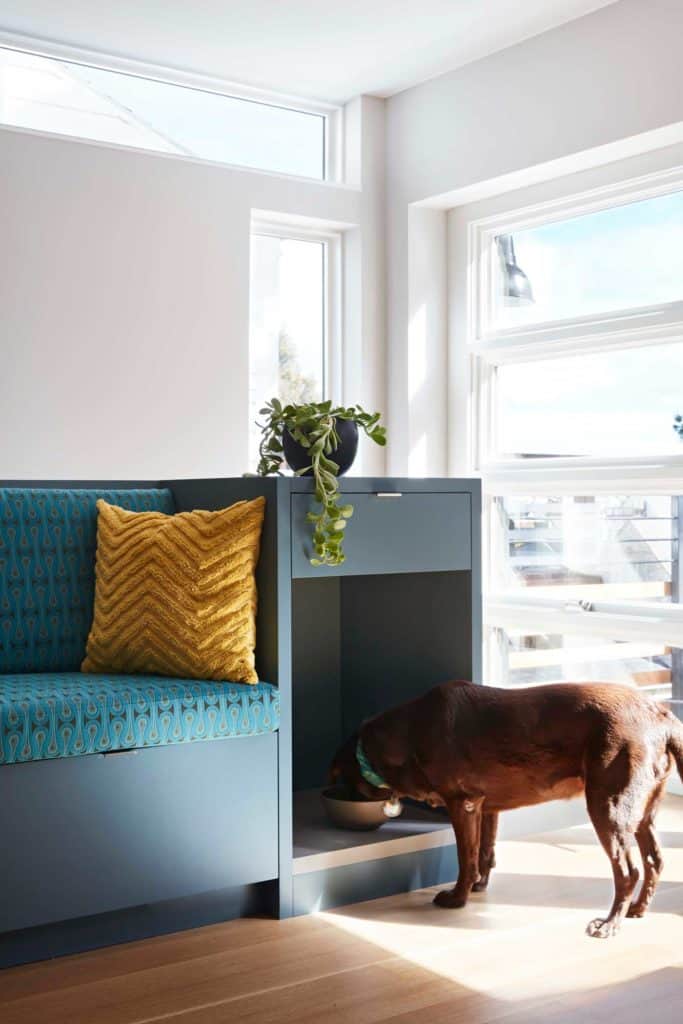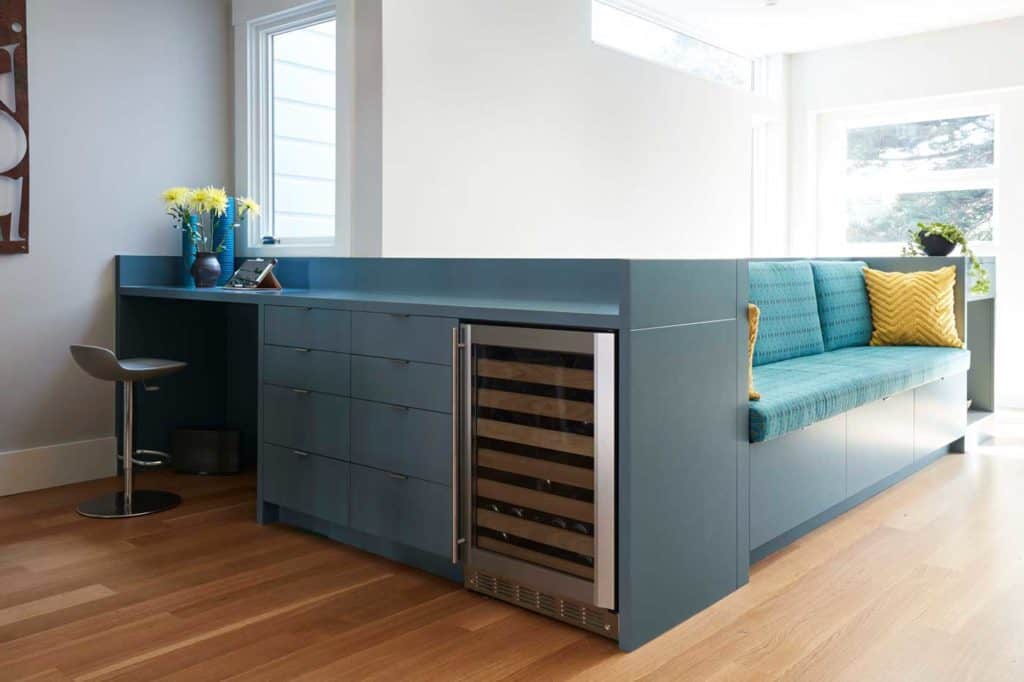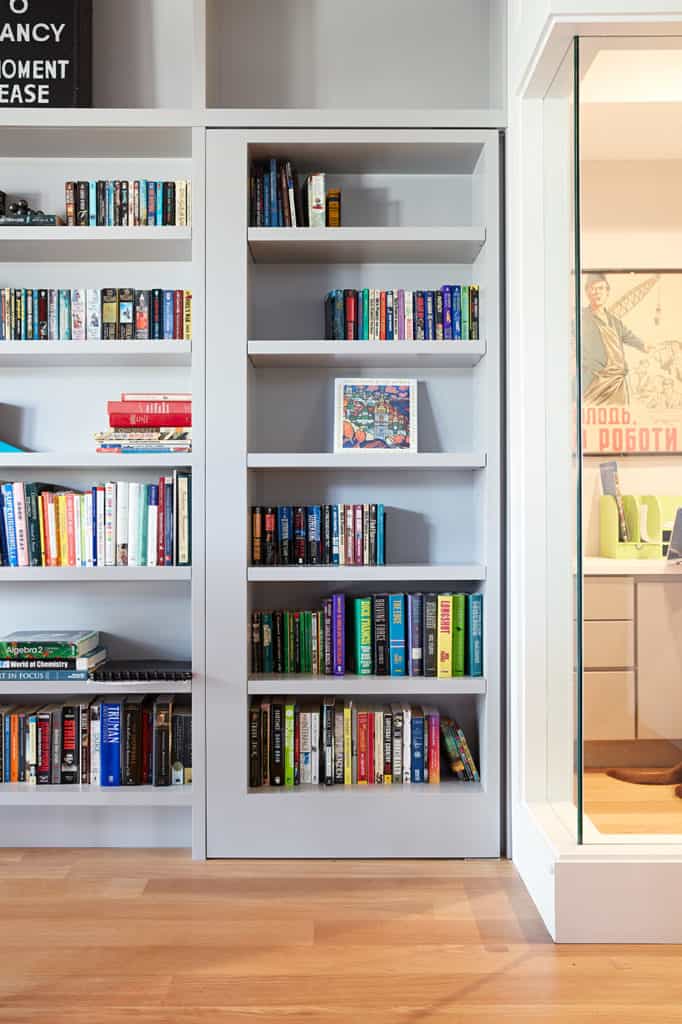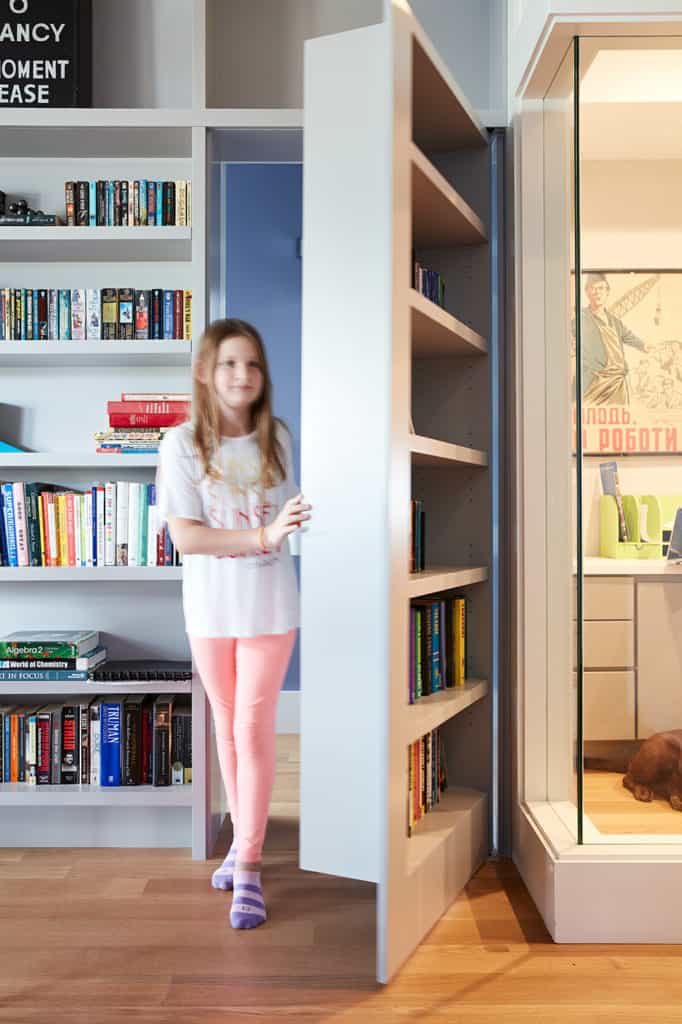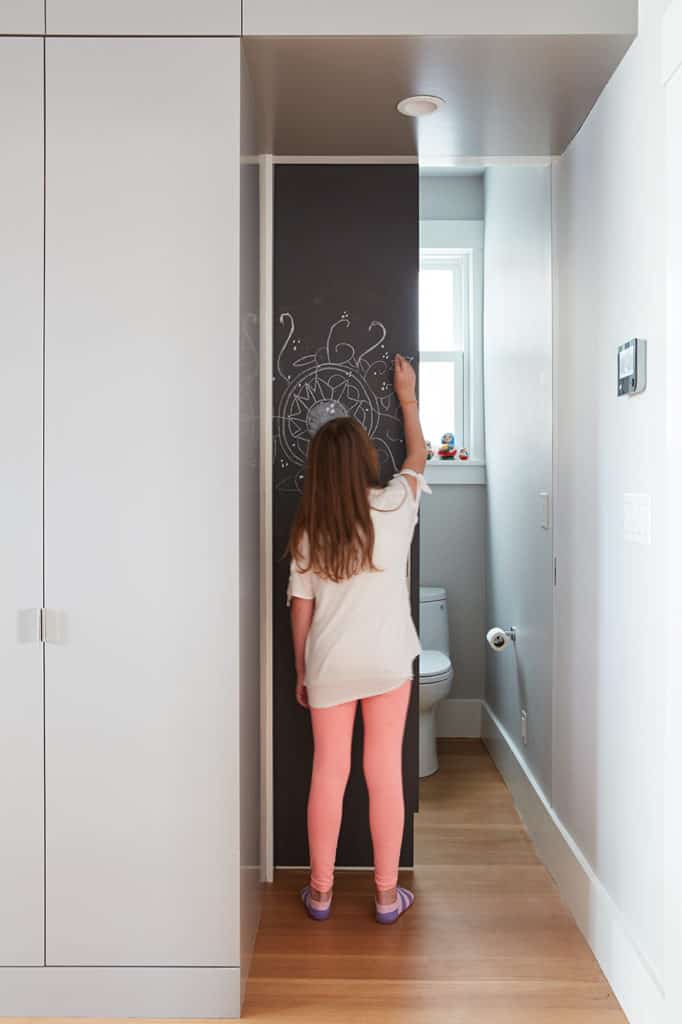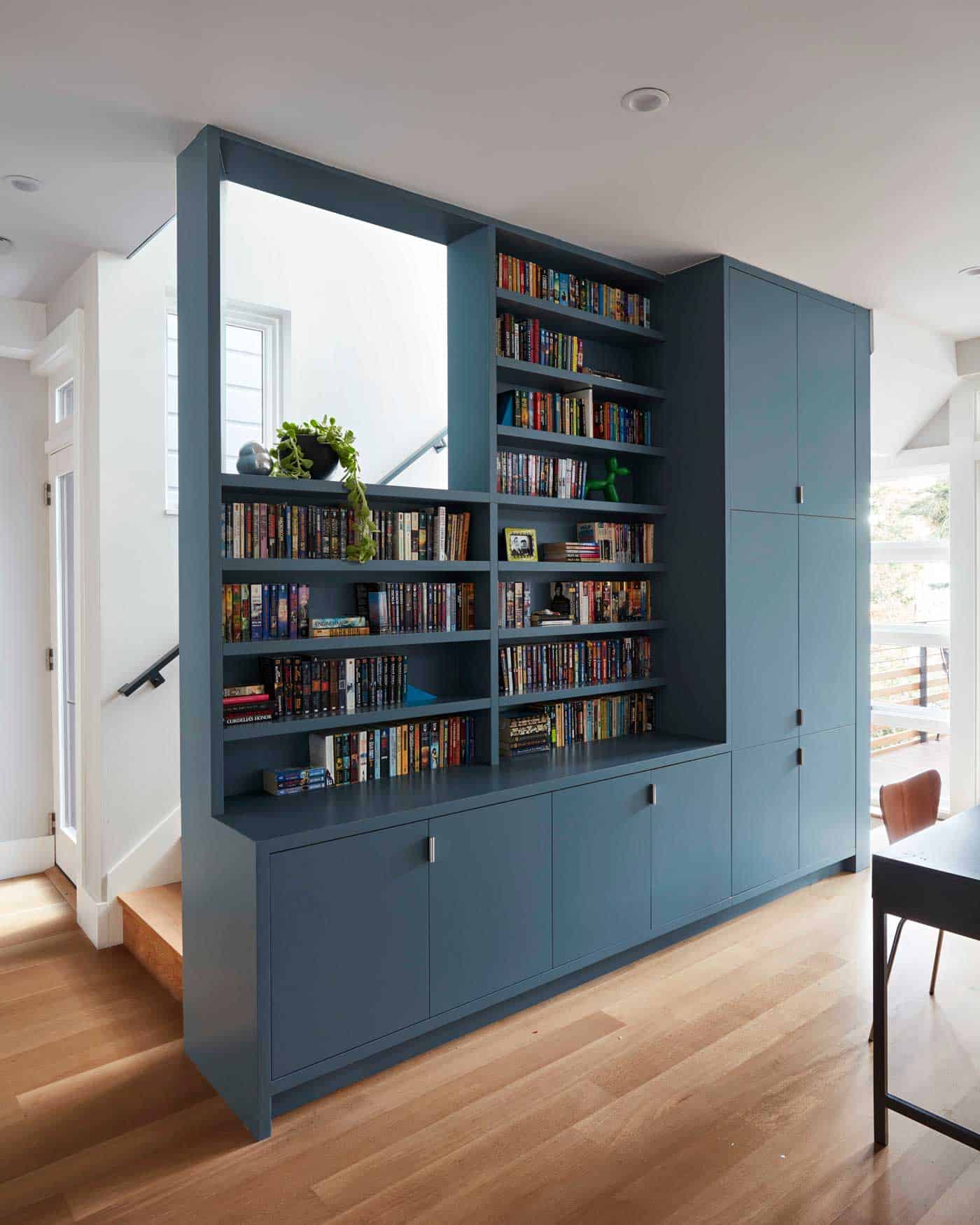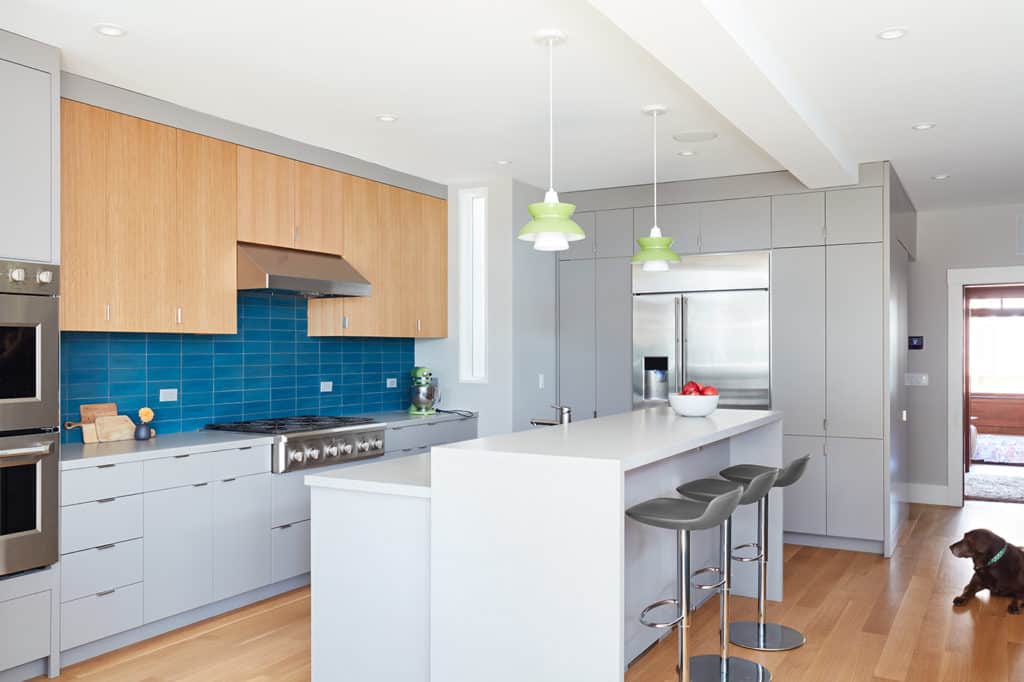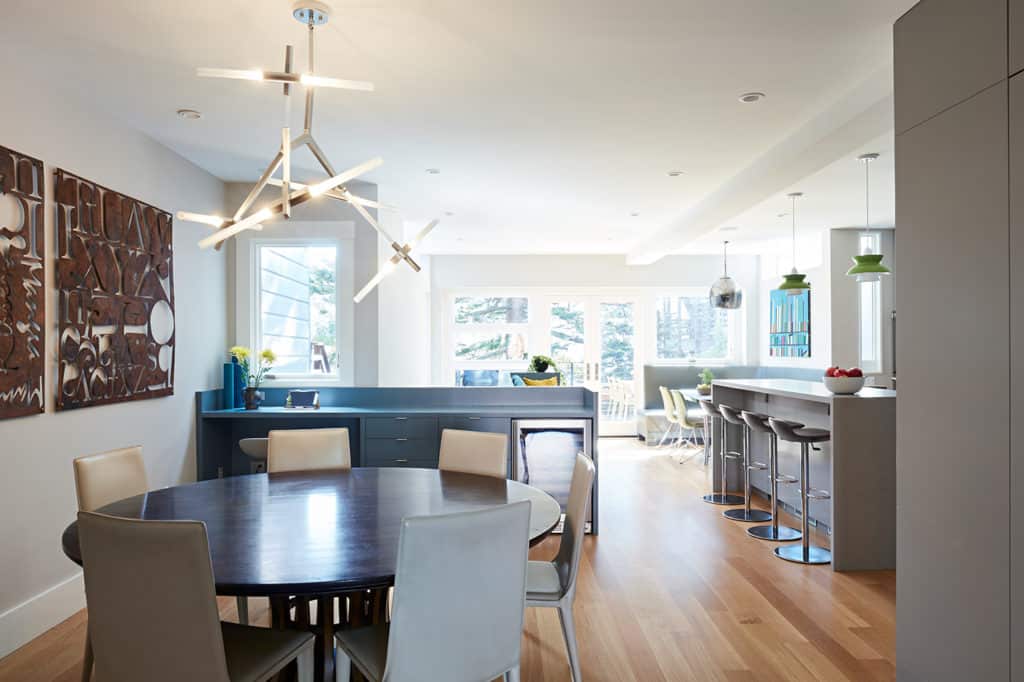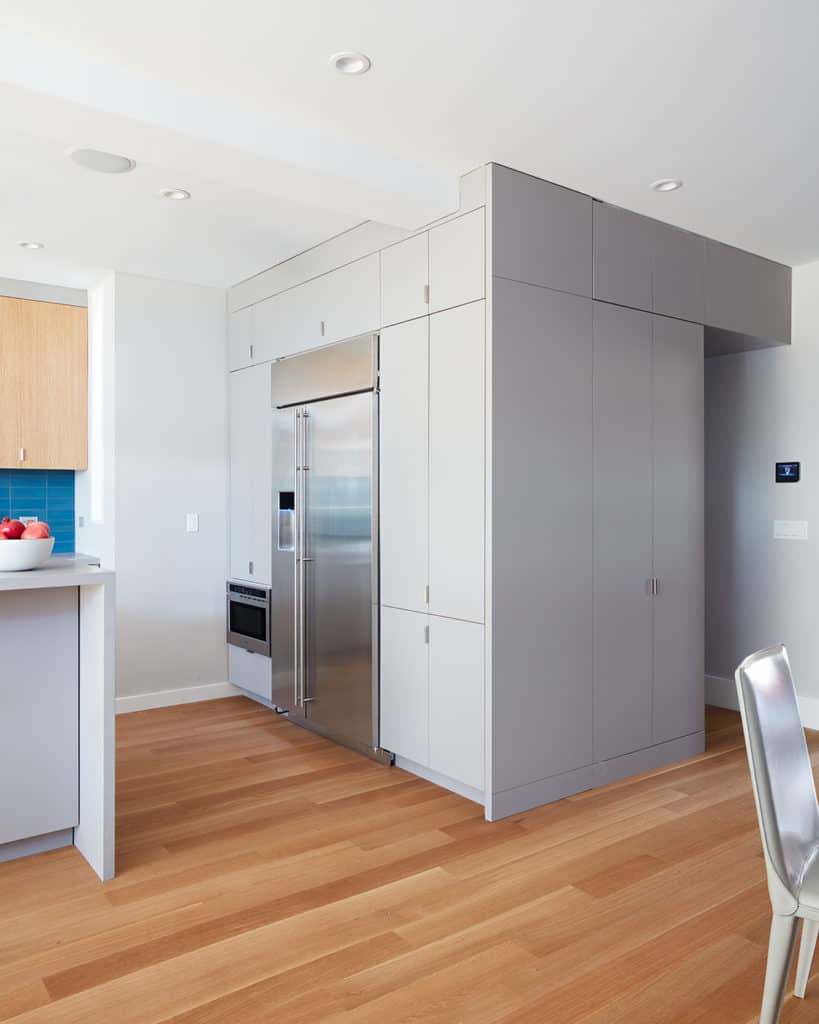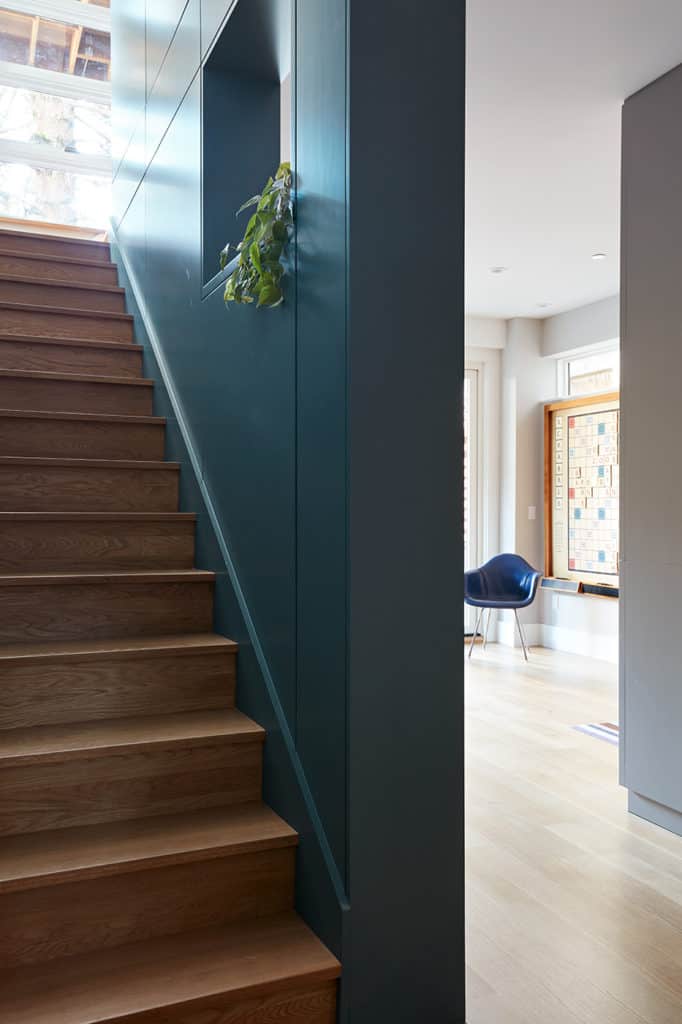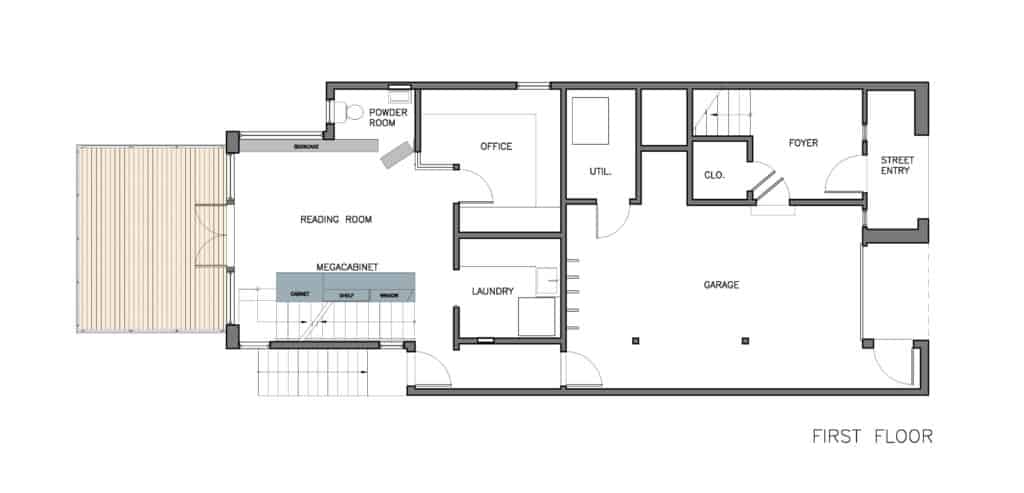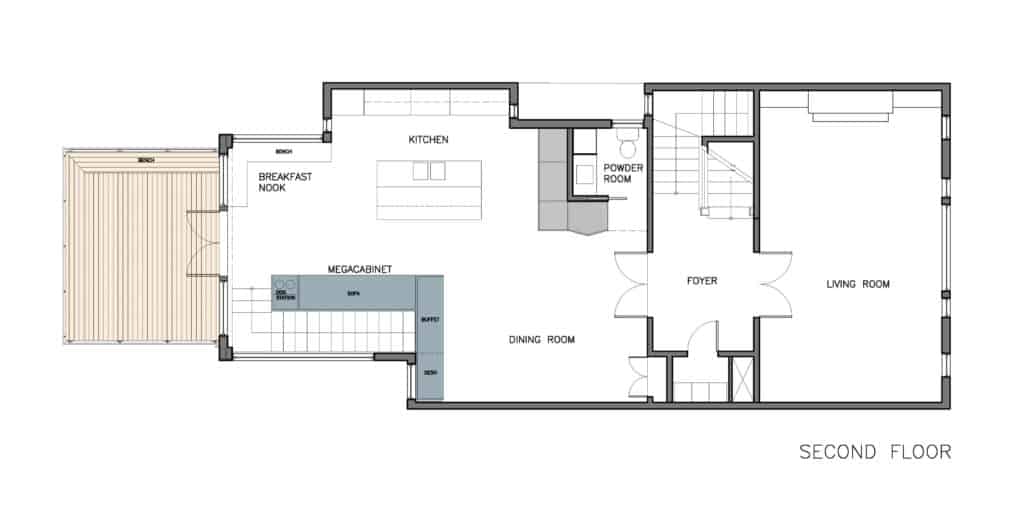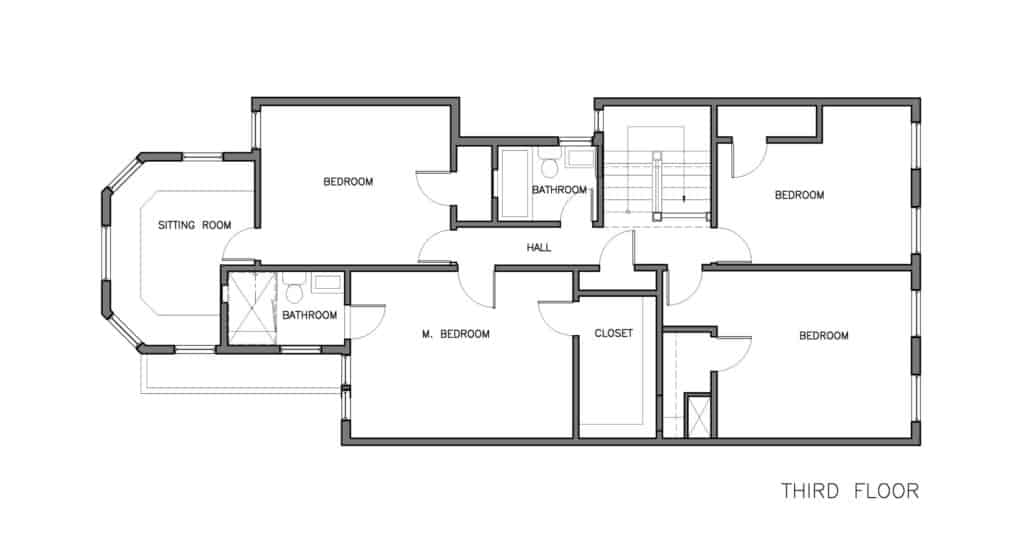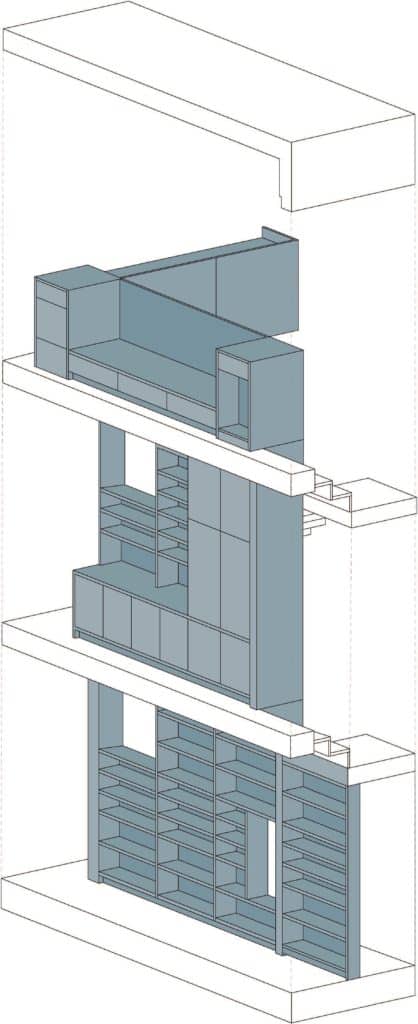 Contractor
Blair Burke Construction
Interior Design
Steve + Filip Design
Project Team
Beth Mackay, Rebecca Migan
Photo Credit
Mariko Reed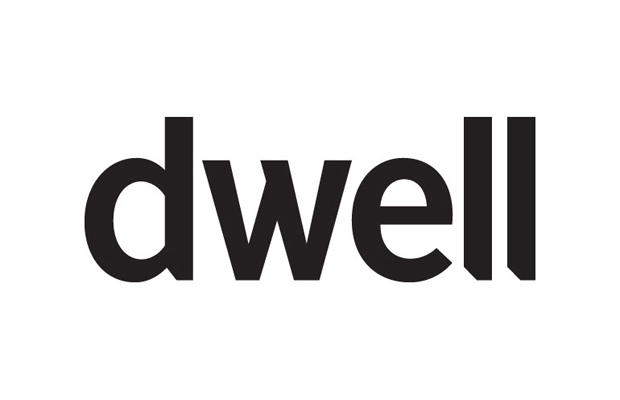 MEGACABINET HOUSE,
SAN FRANCISCO, CA
The Megacabinet House is a playful addition and renovation to a single family home in San Francisco. Designed for an animated family of five, the home hinges around a 3-story tall "Megacabinet", which unites the public levels of the home and also provides elements of surprise. The cabinet serves varied purposes: as a desk, sofa, pet feeding station, guardrail/window, shelving, and provides a hidden door to a secret reading niche for kids.
The home is tailored to provide spaces for socializing, reading, work and play through the use of cabinetry. Additional built-in elements such as a casework "cube" in the kitchen conceals appliances and a hidden powder room which is accessed through a sliding chalk board. At the office level, one enters the powder room through a passage disguised as a bookshelf. Through a spirited and thoughtful exploration of cabinetry in the domestic realm, this project aims to weave delight into everyday life.
The project blends existing historic home at the front of the building with a contemporary addition at the rear. White oak finishes blend with existing finishes, but are combined with playful contemporary materials at the new areas. The design significantly expands the square footage of the home through the addition of two decks and the excavation of the entire basement level. A moment frame is integrated into the rear building wall so the living spaces can open to the light-filled yard.
© 2023 BACH ARCHITECTURE. All rights reserved.   |   3752 20th Street, San Francisco, CA 94110   |   (415) 425-8582   |   info@bach-architecture.com